We are delighted to announce that in partnership with The University of Law, the NCDV will be running a brand new Solicitor Graduate Apprenticeship Scheme.
The scheme makes it possible to get a legal qualification and to qualify as a solicitor in as little as 2 years rather than the traditional route which could take 5+ years.
The scheme is endorsed by the Solicitors Regulation Authority and full details can be found by clicking here.
The course of distance study runs for just over 2 years during which time the apprentices will study and pass SQE1 and SQE2. As our work at NCDV falls within the definition of 'Qualifying Work Experience', the apprentices will work in the casework team whilst studying alongside. At the end of the course of study, apprentices can apply to the Solicitors Regulation Authority for full admission to the role of newly qualified Solicitor.
Our first two apprentices start their apprenticeships Started on Monday 7th February 2022.
Cheryl Thornley Head of Legal at NCDV said " this scheme allows those who have studied in the legal sector to achieve a fast track to becoming a qualified solicitor. It brings the process of working in law up to date with less red tape whilst providing the sector with a much needed boost of young talent.
Mark Groves CEO said " we have always encouraged our team members to strive for excellence and this new scheme sits very nicely alongside our internship program which we have been working with Surrey University with for the past 15 years"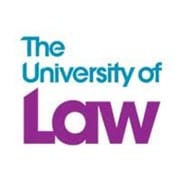 Cheryl Thornley
Head of Legal
National Centre for Domestic Violence
Email: [email protected]
Tel: 02071868272